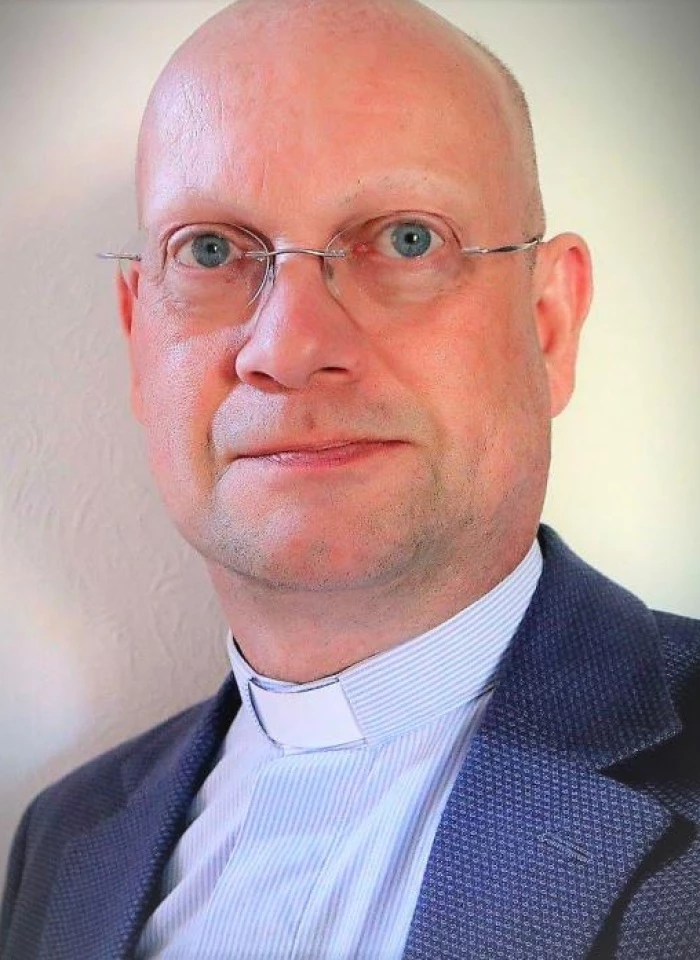 Adrian came to Oldham as Superintendent Minister of the Shaw & Royton Circuit in September 2018. He, additionally, became the Superintendent Minister of the Oldham and Saddleworth Circuit in July 2020. He continues as Superintendent Minister of the Oldham Circuit from September 2021.
Adrian has been a Methodist Presbyter since 1988 and began his work in Rochdale. In 1993 he was appointed to be Principal of the Methodist theological college in the South Pacific Kingdom of Tonga. Since returning to the UK in August 2000, Adrian has served as Superintendent Minister in Chester-le-Street (County Durham), Leeds City Centre and in Lytham St Annes on the Fylde Coast.
Adrian is presently a member of the Methodist Council – the governing body and board of trustees of the Methodist Church in Britain. He has served on the Connexional Faith & Order Committee and was chair of the Liturgical Subcommittee for sixteen years. He continues to support the Faith & Order work of the Methodist Church as a consultant on liturgy and worship. He has developed experience as minister of churches which have care for listed buildings and serves on the Connexional Listed Buildings Advisory Committee. Adrian has a passion for mission both at a local level and in an international context – he is member of trustees of Feed the Minds which is a small international aid agency.
Contact me at adrian.burdon@methodist.org.uk